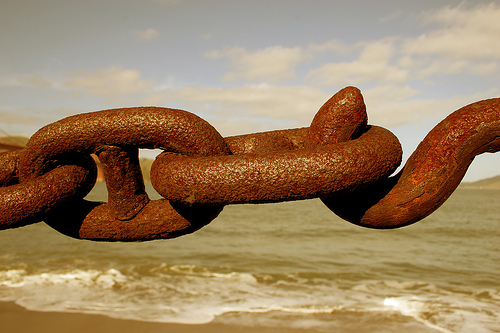 Links back to your travel blog are an important way to boost your site's visibility to search engines, connect with other travel bloggers, and help your blog grow in a number of ranking systems (including Google). Many travel bloggers either neglect to actively get incoming links or forget about it after a short burst of effort.
There are a lot of ways to get good travel links for your blog that are easy and won't take too much time.
Be Prepared With A Links Page
Plenty of travel bloggers start a short list of links in a blogroll on their sidebar which is adequate until you start doing a few link exchanges. That blogroll will get long fast making you reluctant to add more links or becoming so long it looks terrible on your site. The best thing to do is create a separate links page like this one. Nothing fancy, just a place where you have a lot of space to add links. You can always keep your blogroll for travel sites you really like or want to highlight.
Having a links page also lets other travel bloggers know that you're open to exchanging links (which you should mention on your links page). The easiest link exchanges are the ones that come to you.
Travel Blog Exchange Collaborate Group

Joining the Travel Blog Exchange is free and something I highly recommend if you're a travel blogger. Aside from all of it's other benefits and great features, there is a link exchange forum thread there started by Nomadic Matt. Go through the entries there, most of which are from travel bloggers who've left their contact information specifically for exchanging links with other travel bloggers. Leave your own contact information and an email will be sent to the group. You'll also get an email any time someone else posts a link exchange request.
The Travel Blog Exchange link exchange thread is a good way to build a solid number of links. Once you're a member come and find me (and be my friend!)
Contact Other Bloggers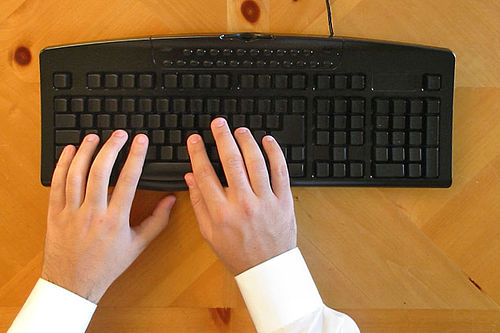 Visit other travel blogs and see if they have a links page and whether or not they're interested in swapping links. Even if there not but you really like another travel blog, send an email and see if they might be open to adding a link to your site in exchange for the same.
Having said that there are a few travel blogs that your should certainly be in touch with for a link exchange.
There are so many more travel bloggers who would like to exchange links with you. If you have a travel blog and want to add your link or contact information for everyone else I encourage you to leave your details in the comments below. (Be sure to check 'subscribe to comments' under the comment box to be notified of any new replies.)
Write Guest Posts
While it's great to exchange a link, a better way to get a link and potentially drive traffic to your blog is to submit good guest posts to other blogs. I accept guest posts for my travel blogs and can say from experience that many of them have generated wonderful conversations and interest. A short 1-3 line bio with a link to your travel blog will be more interesting for potential readers if it sits atop an intriguing post.
Some Other Good Ways To Get Links Now
Label Your Images – When you put an image on a post make sure to add a descriptive 'alt' tag to it. Your pictures might be used on other blogs who will (and should) link back to your travel blog as the source.
Start Linking Out – Both on your links page and in relevant posts link out to other travel blogs you enjoy. Be generous and most travel bloggers will be kind in return.
Make Quality A Priority – The better your travel blog and quality of your writing and site is the more links you'll attract from others who want to highlight your hard work.
Persistence – Don't stop developing and looking for others to exchange links with and writing guest posts. Much like a weekly posting goal, set aside an hour or two per month to write guest posts and build links.
Just Ask
I think what holds most people back from gaining links is simply making the effort to ask other travel bloggers for a link exchange. The worst that can happen is that you'll be rejected but since link exchanges benefit both sides rejection will be the exception in most cases. Keep your effort consistent and avoid going through a single burst and forgetting all about links afterwards. Links back to your site are not only a good ways to increase your Google rankings but it can be a powerful way to develop relationships with your fellow travel bloggers and increase your site's exposure in the travel blogging community.
[photos: Rigmarole, Neven Mrgan]