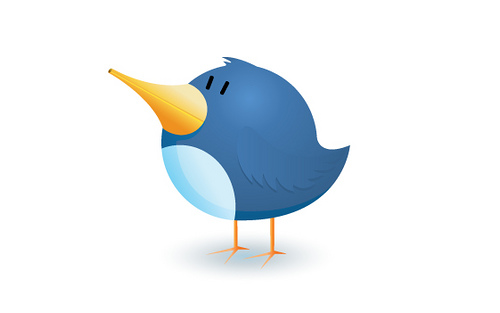 Often travelers become at odds with their travel blog. Either you're traveling and too busy to write or sometimes not traveling enough and get short on ideas. Twitter and the concept of tweets are a good way to energize your travel blog when you're short on time or inspiration.
Micro-Posts
When I find myself slowing down and finding it difficult to post on my travel blog foXnoMad, instead of getting frustrated in trying to generate longer posts I do the opposite. Twitter is all about brevity and you can use it in several ways to create micro-posts to tide your site over and relieve stress. (Once the stress is gone the ideas will probably start flowing again.)
Create A Post Of Recent Tweets. Funny how when you're facing writer's block or have a short amount of time to get a post up you still manage to tweet several times before returning to your blank blog page. Use that material (including and good re-tweets) to make a short post of some travel-related tweets you've recently made. You'll be able to give some useful links, highlight some other travel tweeters, and add a touch of personality to your travel blog.
Highlight an Interesting Discussion. There are often heated debates and open discussions between travel bloggers on Twitter. These conversations bring up interesting questions and points you can highlight for your readers (and doesn't take much writing from you). Take some screen shots and setup a few lines before the post. An example is when I asked, is English the universal language back in May.
Twitter From The Road. Travel Sights With Lilliy has been posting tweets and pictures (using Twitpic) as she travels from the Middle East to the US. When you're on the road you can do this using your iPhone/smart phone or have tweets automatically posted to your WordPress blog with Twitter Hack.
#followfriday. Make up some travel categories and highlight (in 140 characters or less) some great tweeps to follow. Again, you're expanding a bit on what you are already posting on Twitter.
Pose A Question. This method is a bit more proactive than the others but you can easily pose a question for your followers. The responses should make for a good collection to post where hopefully the conversation will continue with more blog comments.
It's important to keep to a weekly posting schedule which gets tough when you travel a lot or too little. Twitter is filled with good material for a quick post, and much of that is material you're generating! Posting a series of micro-posts changes the pace of your travel blog which your readers will appreciate. Shorter posts where you let your ideas flow will also remove the burden of "I have to post something before my flight in an hour" and lead to less stress, more ideas and better writing in the long term.
[photos by: Mark Hamm]