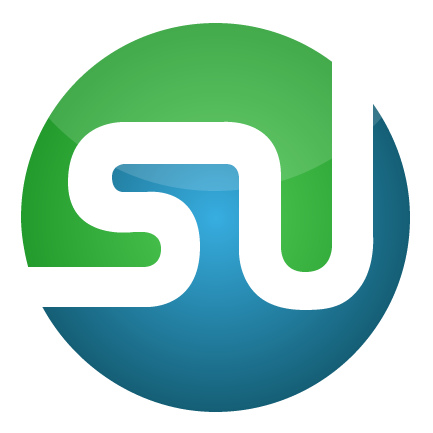 StumbleUpon is one of the most powerful but least understood tools for generating traffic and promoting your travel blog. Many bloggers avoid using it because they don't understand what StumbleUpon is and how it can help their site. It's pretty easy to grasp, simple to use, and once you get some of the basics down, a potential way to draw hundreds of new hits to your travel blog.
What Is StumbleUpon?
Basically StumbleUpon is a site that recommends other websites to its users based on what they like. StumbleUpon users indicate they like a website by giving it a thumbs up, sometimes with a short review of that page as well.
Create a StumbleUpon account and create a basic profile. Make sure to include a link back to your blog and write a little about yourself.
Once you get that setup, grab the Firefox StumbleUpon plugin. Even if you don't use Firefox on a regular basis, it's the easiest way to use StumbleUpon and Firefox is a free download. I would strongly recommend using Firefox just for this purpose if nothing else.

Within the StumbleUpon toolbar you'll see a thumbs up, thumbs down and 'Info' icon. When you like a site or blog post give it a thumbs up. Doing so will typically cause a pop up window to appear where you can write a short review. A review gives a stumble more weight than just a thumbs up. Also be sure to add a tag (travel is usually good enough) and a 1-2 line description of the page. That's all you need to do to stumble a page. Doing so will allow StumbleUpon to send members to that page.
You can see the stumble status of a given page by clicking the 'Info' icon on your Firefox toolbar. You'll see who has given a particular page a thumbs up, review, and how many times a page has been viewed.
What To Stumble?
Stumble the pages you like, but not too many from your own travel blog. Limit stumbling yourself to 2-4 times a month and stumble other pages you like 30 times a month. That's a good ratio to shoot for to improve the clout of your stumbles (which StumbleUpon ranks). When stumbling your own material, do so on posts that have good titles and topics that are straightforward. Posts that are very specific tend to do well in StumbleUpon and get more traffic.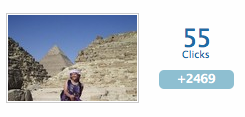 Using Su.Pr – What The Heck Is That?
It's a website that integrates with Facebook and Twitter that automatically shortens urls and adds a StumbleUpon toolbar to a given page. Use http://su.pr (with your StumbleUpon credentials to login) to promote other sites you've stumbled, including your own on Twitter and Facebook. When you've got a post that is doing well, has a few stumbles, and good title, use su.pr to drive even more traffic to it. You'll see the number of clicks as well as stumble hits from the interface. [EDITED 3/6/10: You don't need to be selective with your use of su.pr, you can use it as your primary link shortener.]
It's All That Simple
There are many more ways to use StumbleUpon and other tricks and tips people have learned. If you've got some personal advice feel free to list it here and ask any questions you may still have. One thing I'll add is to stumble your photography if you take pictures since posts with photos tend to do well when stumbled and promoted using su.pr. Stumbling is a good way to use a social network to expand your travel blog and build traffic when you're traveling too much to write by stumbling older posts in your archive.
While we're talking about StumbleUpon, if you'd like me to stumble any of your websites please email me or let me know in the comments and I'll be happy to. You can also feel free to stumble both Travel Blog Advice and my main travel blog foXnoMad and I'll return the favor any way I can.
[photos by: topgold (StumbleUpon logo)]