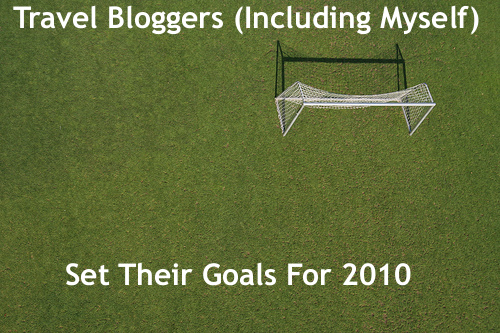 Yesterday on foXnoMad I took a look back on 2009 with other travel bloggers sharing their best posts of 2009. Today I'd like to take a look ahead to the year to come and the goals you've set for your travel blogs as well as some of my own.
Your Travel Blogging Goals For 2010
Stephanie (Twenty-Something Travel): Monetization is the biggest one; I've been blogging for about six months now and I think it's time to get that ball rolling. Also, I really want to figure out how Stumbleupon works and how to use it to my advantage. Right now the whole thing just perplexes me.
Chris (Amateur Traveler): I intend to build a business around the Amateur Traveler this year. As I announced recently I am leaving my day job in a few weeks so this is the big experiment.
Sarah (She's In Love With The World): My biggest goal is really just to keep up with my blog and get it off the ground and running. I want to maintain it while on the road and increase my readership, even though it just launched less than a month ago.
Carol Margolis has a good set of 5 specific goals for 2010 and Dave (GoBackpacking) entices use with the launch of his first digital product coming out in the first 3 months of 2010. That's about the time Travels With Adam will begin his RTW trip.
Chris (The Aussie Nomad): The goal for my little blog is to gather a few readers and share the experience with them. Money and all the like is nice but really I'd just love to share the adventure and maybe meet a few fellow bloggers along the way.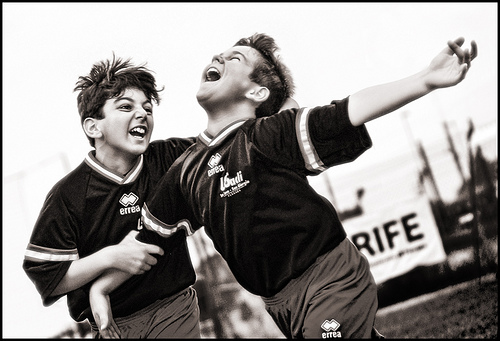 My Personal Travel Blogging Goals For 2010
I break down my blogging and professional goals into 3 month segments with 2-3 longer 6 month goals so my first set of milestones will be this March. These are just a few of my goals for the upcoming year.
Continuing my blogging schedule. That's 5 per week on foXnoMad, once per week for Travel Blog Advice and the Tech Guide For Travel, and once a month for How To Travel With Pets. I've been pretty good about this over the past year and hope to continue it through the next 3 months. After then I'll consider expanding and updating some of the weekly sites more frequently.
Write another eBook. Creating my first eBook, Overcoming the 7 Major Obstacles To Traveling the World, was one of my proudest accomplishments. I write all the time but for some reason organizing and putting it into book format was very gratifying and I think it provided to be very useful content for people who want to travel the world (and overcome most fears for that matter). I hope to release my second eBook sometime by June.
More meet ups. I'm a bit shy and don't take the opportunity to meet other travelers in person enough. I've enjoyed meeting other travelers on the road recently and hope to harness the power of the tweet up more in the coming year.
The usual suspects. I've got very specific RSS, page view, Google Pagerank, and the other common goals as well. I'm rather superstitious and don't like to talk about details (until I've accomplished them). Overall I'd like to increase the numbers (who doesn't) and have closer to 100% of my income come from my websites. (A goal I'm not too far off of on.)
Why Goals Are Important
Next week I'll be talking more about how to set achievable goals for your travel blog. Well defined goals are critical for maintaining a travel blog for the long haul. I appreciate all of you sharing your goals for 2010 and wish you the best of luck. Hopefully Travel Blog Advice can be a part of that in the coming year.
[photos by: keylosa, brtsergio]