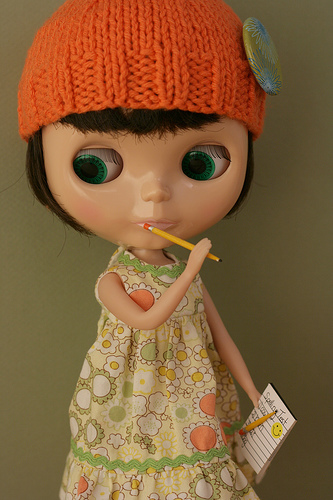 Last year about this time I asked you – what are your travel blog goals for 2010 – and many of you responded with aims at monetization, maintaining a blog around hectic travels, and I even chimed in with a few of my own. Now that a full year as gone by, before we start looking at 2011, I'd like to find out how far you've come.
Whether you replied to the original post or not, tell us, did you accomplish your travel blogging goals for 2011?
Let me know how things went across the board if you were successful, fell short in a few places, or had some unexpected accomplishments. I'll round up your responses as well as my own in an upcoming post before looking at the year ahead.
[photo by: betsyjean79 (doll thinking)]