Stephanie runs Twenty-Something Travel, a travel blog dedicated to assisting new or young travelers with the skills, resources and opportunities available to them for travel abroad. When not traveling the world she lives in Washington DC.
Taking up travel blogging is a lot like falling in love. At first it's all exciting and new. Posting to your blog makes you feel euphoric and all of a sudden it's all you can think about. You talk about it constantly until your friends beg you to shut-up.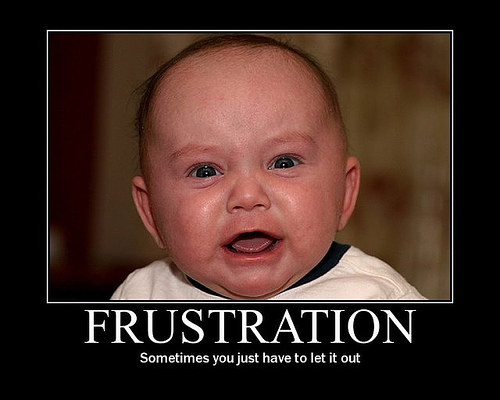 Then, one day you wake up and the honeymoon is over. You start to notice all of your travel blog's faults and resent the many hours you must spend with it. You don't want to break up, but you are tired.
It was at almost exactly the 6-month mark that I hit the wall. I had worked incredibly hard during that time, and had achieved moderate success but I was getting seriously burnt out. I was starting to resent the amount of time I spent with my blog, and miss my social life. I had trips to plan, courses to take and I was stressed and overwhelmed.
Here is what I did to fix my ennui, and some steps you can take to fall in love with your travel blog all over again:
Line up some guest posters. Posting 4 times a week was getting to be too much for me but I felt like cutting back was letting my readers down. Instead I put up a simple call on twitter for guest posters and got an overwhelming response. I decided to start a series to feature one guest poster every week.  Not only did it cut down on my responsibility level, it gave me a chance to showcase new authors and include different points of view on my blog. Everybody wins.
Take a new direction. If you mainly write destination pieces try your hand at something a little more philosophical. If you usually talk about yourself try interviewing someone new. Run a contest. Run a photo piece. Experimentation can make you look at your blog in a whole new light.
Write something non-travel related. Can't possibly think of another single thing to say about travel? Sometimes it helps to stretch your writing muscles by writing on a new topic. See if you can guest blog somewhere unexpected. This will remind you that you love writing.
Do SOMETHING else. If you really can't stand the thought of sitting down to write today, then don't force yourself. Go outside and take a walk. Go to the movies. Read a novel. Just stop thinking about it for a few hours. Your blog will still be here when you get back.
Most important of all is to keep your eye on the big picture. Just because you don't like blogging TODAY doesn't mean it's time to give up. Use your frustrations as an opportunity to re-asses what you love about blogging. That's the path to a healthy, long-term relationship.
I'd also recommend taking a look at setting a weekly posting schedule, quick things to post on your travel blog, and selecting smart breaks from your travel blog to keep your mind (and travel blog) fresh. Thank you very much for the guest post Stephanie. You can follow Stephanie on Twitter @20sTravel and follow her blog at Twenty-Something Travel.
[photos by: MarkKelly, Gabriela Camerotti]