Several weeks ago when I posted some photos of Boras, Sweden I mentioned foXnoMad was most popular (relatively speaking) in that Swedish city according to website ranking engine Alexa. I was asked by Sherry Ott how other travel bloggers could determine specifically where in the world their sites were most popular and as it turns out, the answers is a series of "it depends".
Not Available To Everyone
The higher a given Alexa rating (i.e. closer to number 1), the more accurate the data displayed about that particular site is. According to Alexa, most sites with a ranking over 100,000 have very limited information available about them, so any location-based data will be sparse in general.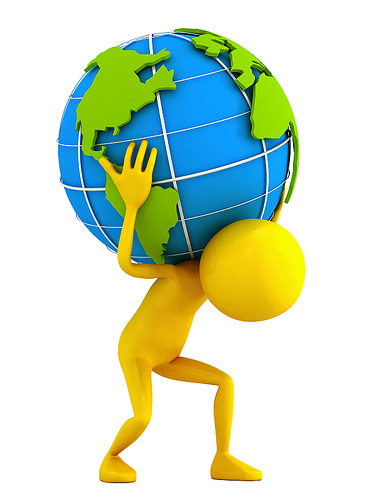 Where To Find The Location Data
When Alexa has a good amount of location data, or you get very popular in one particular city, that information will be displayed in your site summary. That's how I saw I had my highest relative Alexa ranking in Boras.
You can search for your site to get its rank and information on Alexa's homepage.
However, if your summary doesn't have that information you can still find out in which countries your travel blog is popular in by scrolling down and looking at your "Worldwide Traffic Rank".
Alexa Caveats
Although it's nice to have an idea of where your fans are in the world (especially if you're running a travel blog), keep in mind that the location data Alexa uses primarily comes from their toolbar users. Basically the location data Alexa provides is a reflection of how many people with the toolbar installed access your travel blog from a given city or country.
Also, one more thing to keep in mind is that Alexa data is not considered reliable (by them) on websites with less than 1,000 monthly unique visitors.
Increase Alexa Ranking And Accuracy
You can increase your Alexa ranking ever so slightly yourself by installing the Alexa toolbar. It's a bit bulky in most browser windows but since it's used by Alexa to track surfing habits; every time you open up your travel blog it's a mini boost for your site. When it comes to location information though you're better off referring to Google Analytics for that data; it integrates nicely with these 13 recommended plugins.
Finally, aside from how neat it is to know where your readers are coming from, it can help you tailor your posts, be an idea for specific guest post requests, or be incentive to visit a city you might not have considered before.
[photo by: crystaljingsr (stick figure carrying globe)]