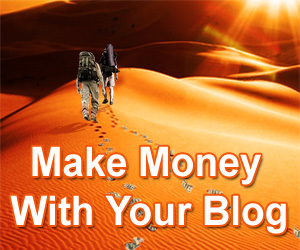 Matt Kepnes' eBook, How To Make Money With Your Travel Blog, is one of the best resources budding travel bloggers can find on making, marketing, and monetizing their travel blogs. The eBook is short and to the point and covers the topic of search engine optimization (SEO) well. A topic that's essential you be familiar with if you want to maximize the earning potential of your blog.
Building Your Travel Blog
Kepnes' eBook is ideally read before you even start a travel blog and runs down the basics on choosing a hosting provider, blogging platform, and selecting a good design. How To Make Money With Your Travel Blog teaches you how to make the most out of SEO before you even choose a domain name. Most travel bloggers learn about SEO and try to maximize their reach much later in the game so you'll be at an advantage if you follow Kepnes' tips from the get-go.
Marketing Your Travel Blog
This is where Kepnes' website, Nomadic Matt has been so incredibly successful. Marketing online is an essential part of getting people to read your travel blog. Of course, having useful, relevant, and interesting material is important but Kepnes shows you how to build links back to your blog, leverage social networks, and create additional travel blogs to increase your earnings.
To The Point
How To Make Money With Your Travel blog gets right to the important points of what it takes to start making money with your travel blogs (you need more than one) from a digital nomad who's actually living off of his travel blogs. While everything in How To Make Money With Your Travel Blog isn't new news (especially if you've been blogging for sometime) it is a good read and may cover some things you've missed.
How To Make Money With Your Travel Blog is available for download for $27 and recommended for all travel bloggers looking to monetize their sites.