Ant Stone is a traveling freelance writer (or a writing freelance traveller, depending on how much sleep he gets). He's the creator of struggling travel blog, Trail of Ants and When in Wellington, and he welcomes you to follow him around Wellington, New Zealand or on Twitter.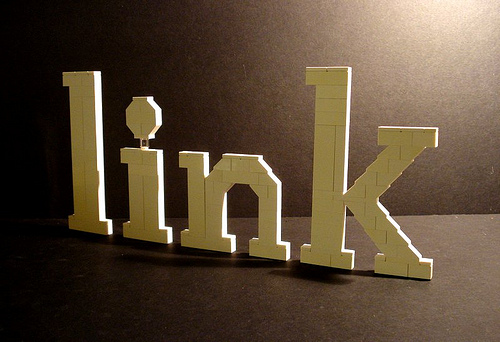 Starting a travel blog is pretty simple: You buy a domain name; slip some money to a web host; and download WordPress. Then tip tap away until hoards of travelers instinctively flock to your website, bring down your web host, rip off your domain name and create lots of hard work. Right? Wrong.
Human instinct is powerless on the Internet.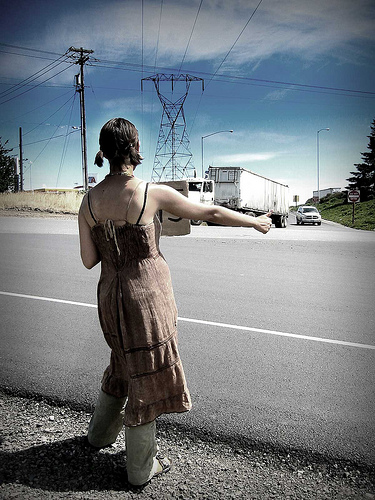 This approach is akin to hitchhiking on the autobahn. You have everything you need, you know where you want to be, but everyone's just whizzing carelessly by. Because lets face it, this is the Internet; you don't just write stuff and shit happens.
As with Real Life™ business, you want people to visit and promote your blog, and the easiest way to achieve this is to score good inbound links. The reason links are important, is that it tells search engines like Google that X-number of quality site owners value your website's content. Everyone else loves you, therefore Godly Google does.
The greater the perceived quality of the website domain that's linking to yours, the easier the persuasion. Think about it as David Beckham endorsing your website, versus Dave from Peckham.
Creating a Travel Blog Directory
In the travel blog niche, this is most commonly achieved with a travel blog directory, often referred to as a resource list or blogroll. If you own or run a blog, you probably already have one, but are you using it effectively?
Bloggers need to know your links page has a good reputation, yet Google is famously snobby, and doesn't like pages crowded with links. Its spiders (the things that crawl through the web looking for new content to index) look at these ubiquitous directories, shrug their spidery shoulders, and scurry on.
To convince the spiders to take notice, you need to apply the same SEO techniques to the blog directory, as you would your carefully crafted posts and pages.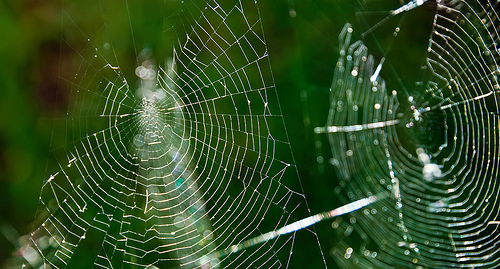 The first step to appeasing Google, is to add some content to the links page: "This group of travel blogs features some of the finest examples of travel writing/photography/video on the Internet etc."
Also, consider sprucing up this page with some tasteful imagery (not too much, as you need a quick load time), and consider engaging readers with a comment thread. Another good way of convincing Google that your links page is valuable, is to add small descriptions for each link:
Jimbo's Travels: Discover some of the world's best places to play frisbee with Jimbo, as he travels across Asia.
This is good place to include any keywords specific to your website.
Of course, if you're just starting out and no one knows your site exists' and you're yet to engage on any social media platforms' simply adding a bunch of travel blog links to your directory is a cheeky way of attracting the links' recipients.
For example, if I link to Anil's, How to Travel with Pets website, Anil will see this in his Google Analytics' reports, and curiosity will almost always draw him in. I score a unique visitor, and hopefully I'll wow him with my own brilliance, and he'll add me to his own directory.
So you've given out a hundred links, which is great for everyone else, but not so great for yourself.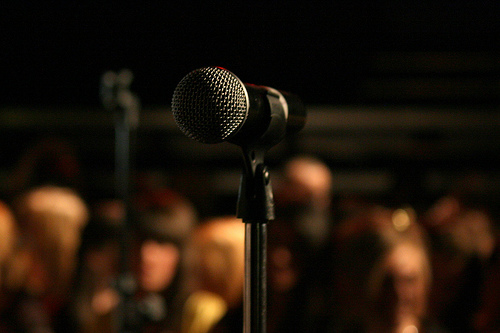 Promote your Travel Blog Directory
Travel bloggers are a tech-savvy community, and very easily approached. In my early blogging days, I kept quiet during the Great Link Rush. As a person, I prefer operating on the fringes.
I'm a natural observer' rather than an active participator' so I was reluctant to go all, "ME ME ME" against a predominantly American marketplace. Call it the English in me.
I saw little value in forcing my way onto dedicated link pages, because I knew they were smeared with mutual links, rather than well-researched and useful ones. I wanted to be useful, whereas Google didn't much care.
I did create a links page, because it seemed a wonderfully blogtastic thing to do. Whenever I came across a website that made an impact, I quietly pasted it in there with a small description and went back to dunking my ginger-nut into my cup of tea. It was nice and cozy, but no one really noticed it (unless they were on it).
Then in April this year, something clicked. I was writing good content, but no one was reading it. I was completely off the radar of most relevant Google searches, new travel blogs ("harder, better, faster, stronger") were appearing and I almost clicked the big red DELETE button and moved on with my life. But I couldn't (could you?)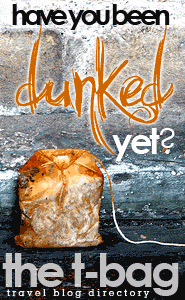 I supposed, "If you can't beat them, join them." (ME ME ME.) So I created a separate page, the whizz-bang T-Bag Travel Blog Directory. I knew straight away that the title had perverse connotations, but theorized this could work in my favor. It hasn't, but there are a few things that have.
I looked at existing travel blog directories, and figured there was a better way. In this era of social media, it was obvious I needed to offer an option to incorporate Twitter and/or Facebook links (bloggers love this). I also needed people to be aware of the directory itself as a resource, not just a cheap link.
So I made it really easy for readers to tweet about it by giving them a one-click link, and for every submission to the T-Bag, I fire off a personalized and engaging tweet to my c.900 followers, which includes a hyperlink back (important) to the T-Bag Travel Blog Directory:
@JimbosTravels just bunged his baggy blog and quick-drying social media socks into the T-Bag Travel Blog Directory: http://bit.ly/aCBOxT
It couldn't be any easier for genuine blog authors wanting to get listed, it just takes time to make people aware. The tweet also works because it begins a conversation, the conversation leads to more submissions, more submissions leads to more backlinks, more backlinks leads to a plethora of Google love which leads to more readers, which leads to… you get the picture.
Now people see the page as a resource. They respond well to the personal touch, and it opens up myriad channels to engage.
Don't underestimate the power of your links page or blogroll; Make it relevant for Google, make it enticing for your readers, and make it engaging for your community. Over time, the spiders will stick around long enough to realize your good intentions.
Had you considered your links page to be such a powerful tool, or did you just see it as a bloggy thing to do? Have you come across a unique travel blog directory? And finally, would you like to hear more from me here at Travel Blog Advice?

[photos by: Profound Whatever (link), Bob Elderberry (woman hitchhiking), John 'K' (spiderwebs), comedy_nose (open mic)]