Ant Stone is a traveling freelance writer (or a writing freelance traveler, depending on how much sleep he gets). He's the creator of struggling travel blog, Trail of Ants and When in Wellington, and he welcomes you to follow him around Wellington, New Zealand or on Twitter. You can also check out his previous guest post on Travel Blog Advice, How To Make The Most Out Of Your Link Page.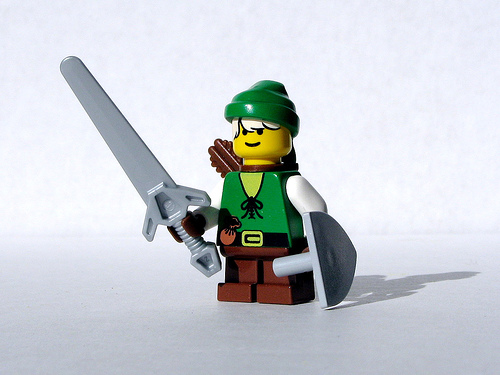 Links, links, links. For the self-contained blogger, gaining inbound links can be a tedious bore, or an exploration of new ideas. The fact is: if you want to increase the number of unique visitors to your website, you need to provide plenty of entry points.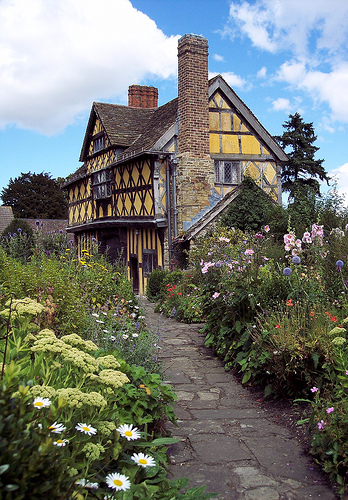 Think of your blog as a home. It's full of beautiful and interesting things, the corners need a bit of a clean but the windows are gleaming. Now think of inbound links as the threshold. A clear divide between the inside and outside of your home.
The aim of the blogging game, is to get people over the threshold and into your home (where they'll nick all your best furniture, but hopefully comment on how nice your curtains are).
So how do we get them up to the threshold? We create an attractive garden path. How? We build it, with comments.
Are Comments Backlinks?
There's a certain amount of, "You scratch my back, I'll scratch yours" when it comes to link exchanges. They're a good way to notch some backlinks, but you should be diversifying your link strategy.
Comment threads are undoubtedly one of the most popular ways to do this. Very few blogs go without comment threads, and very few comment authors don't link out to their website.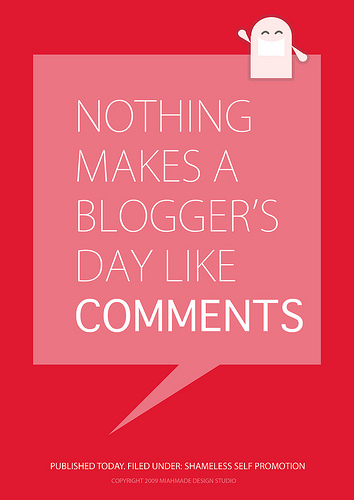 Contrary to popular belief, simply leaving a boney little comment on a blog post isn't very powerful in terms of direct search engine benefit. WordPress comment threads are mostly classified "nofollow" by default ("nofollow" is a value added to a hyperlink which tells Google's search spiders to ignore that individual link.) Therefore, from a purely SEO (search engine optimisation) perspective, the link is a loss-leader.
The reason WordPress do this is simple: if they didn't, hairy-backed spammers would flood your comment thread (more than they already do) in order to boost their own performance in the SERP (search engine results page). The I Follow campaign has made inroads on this issue, and raises some good argument, but in my opinion the "nofollow" filter does much more good than harm.
(Of course, as with everything Internet related, it's all subject to opinion. Many people ardently believe "nofollow" is a myth, and that Google does in fact index these links. The jury's still out for me.)
If you're looking for fresh readers, comments are just about the easiest way to attract them. They can give readers a taste of your style, your beliefs, and your wit and wisdom. As a blog author, you should be making a concerted effort to leave high quality and relevant comments as these are the trail of crumbs which will lead readers up your garden path, and into your 'home'.
But always ensure quality.
Leaving ten insightful comments on ten blogs is far more powerful than one hundred weak comments on one hundred blogs; because the aim of the comment-game is to secure click-throughs.
Simply stating: "That's a great post" will earn you very little appeal, and for most blog readers it's obvious that it's a misguided attempt to draw readers in. Consider something more akin to: "That's a great post. I really liked the way you covered the topic of INSERT TOPIC, I wrote a post about it last month called INSERT ANCHOR and LINK."
This intrigues readers, and will often lead them to your website or blog, and increase the number of unique visitors, which will boost your reputation with Google.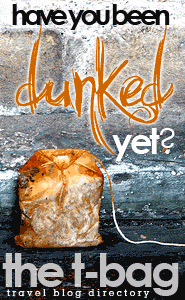 Blog Directories
Blog directories are another solid and simple way to earn a high number of inbound links with a little legwork. Most link pages don't pack much of a punch in terms of SEO benefit, but if you're on a lot of them, then you get a 'lot of little' punches. Better than nothing? Yes.
If you're struggling to attract links from these style of pages, but you're running a decent blog (i.e. you're not a spam merchant) then it's perfectly acceptable to just ask outright. Every now and then someone will get on their high horse and curtail you for ever dreaming of asking them for a link but in my experience, bloggers are accepting and love to engage with new bloggers.
What's A Good Link?
Reciprocal links (you link me, I'll link you) are OK for your reputation with Google, but really, they're just a drop in the iOcean. What you really want is full-on link fornication, and that comes in a number of ways.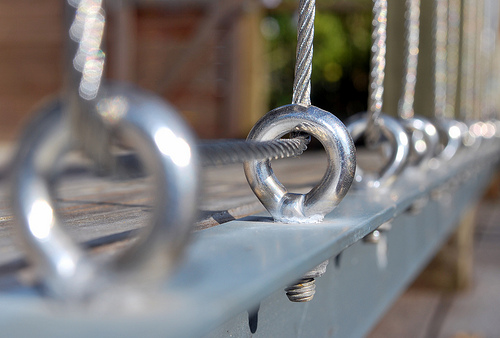 Guest posts are a great way to achieve link love from the Big G, because they (should) include a link back to your website or blog. A link from the main body of a good domain is worth a lot (you don't think I'm writing for Anil out of pure love, do you?), and this is a tactic you'll hear a lot more of over the next 12 months as Google algorithms develop to combat shortcuts.
A popular feature among travel bloggers include posts which feature the author's favorite blogs, or posts of the week. Scoring a spot on these is a good, quick way to score some link love, and the only way to achieve this is to create good, engaging content. Prove you're worth the link, and the link will prove you're worth it.
Similarly, incentivising web creators to include a link to your blog will do wonders. A good example of this is Gran Tourismo's popular travel writing competition. They offer excellent prizes, which naturally attracts a healthy number of entrants. One of their primary goals is to attract traffic, which boosts exposure for their major sponsors.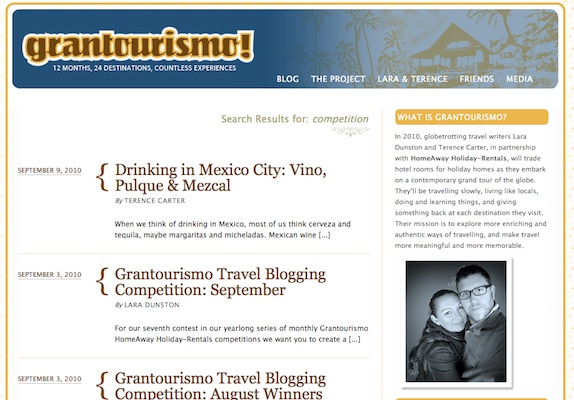 Many of their entrants are good travel writers. Good writers' blogs have built up natural respect, and tend to command good authority with Google, therefore one link from them is worth two in the bush.
Where Lara and Terry (Gran Tourismo's editors) really score, is the high quality backlinks which stream in from within the premier zone of blogger's sites (their pages and posts) as appose to crowded links pages which Google takes less notice of.
They make it a condition of entry for entrants to include those backlinks in the posts, and insist they tweet about it and leave a comment on their monthly competition thread.
Premium backlink + viral social media + regular comments. The result? Google begins to love their website, which gives them more exposure. The roiling SEO benefits created by the incentive will ensure their blog reaches, and remains in the upper echelons of the SERPs and the best part is, it's so so simple to achieve. (Although, granted, a £500 incentive does help to get things moving).
It's a case of giving people a natural reason to like you. Talking of natural affinity, Google owns Blogger, and therefore they do seem to give more authority to their domains, so scoring an incoming link from this popular platform is conceivably better than say, a WordPress blog.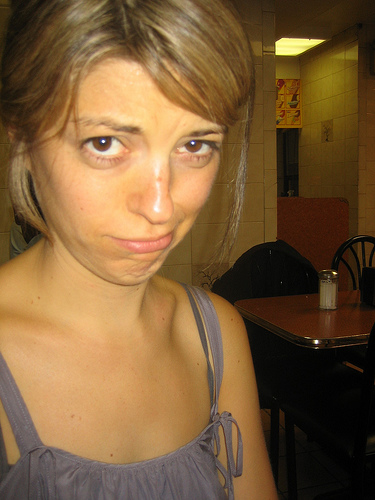 What's A Bad Link?
If you put outbound links on your website or blog that lead to less credible websites (porn, spam, notorious text link ads etc.) then you'll be given a clip round the ankles by Google, and slapped with a decrease in authority (i.e. you'll be given the keys to that flat in Peckham).
A tumbling authority (which includes, but is not exclusive to PageRank) is like a spare pair of hiking boots in your backpack. You neither need, nor want it.
Also, don't be a 'link whore' by accepting every random request for a link exchange. Make sure they're relevant to the travel genre and that the link recipient is good quality. Linking out to a bad website is akin to walking into a Scottish pub in an England football shirt. No one will thank you for it (and you might get a good shoeing.)
I get a small number of submissions to the T-Bag Travel Blog Directory from companies looking to exploit the purity of the page. In my opinion, if a company wants me to endorse their product or service, I need to be assured that they're a brand I want to be associated with, and naturally, writing is my job, so I might want paying for the privilege.
But equally important as link strategy, is a solid content strategy (something I've never mastered!) Content is unequivocally the key. If you build a website or blog that features genuine, high quality and engaging content and leave a good enough trail, then the readers will come pouring over the threshold and right into your front room.
What's your link strategy? Do you even have one? What's your incentive to leave comments on other blogs, and what's worked for you in attracting them?
[photos by: Dunechaser (Link from Zelda), v1ctory_1s_m1ne (garden path), miss miah (bloggers love comments), Jimby K (silver links), Lloyd Doppler (woman grossed out)]