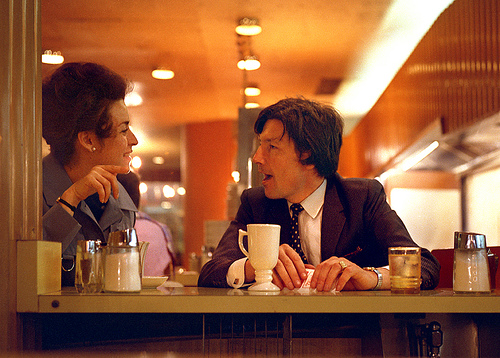 Many new travel bloggers are often discouraged by the lack of comments and discussions on their posts. Yet there are a few ways ways you can foster discussions immediately on your travel blog and encourage reluctant readers to leave a comment from time to time.
Develop Your Persona
A point I made very clear in the basics of building a successful travel blog part 1 was how important it is to develop your persona on your travel blog. People would rather have discussions with a person, the author of a travel blog, rather than just an anonymous website. Adding your picture somewhere (like the sidebar or about page) will go a long way. Open yourself up a bit so your readers can get to know you.
Start Commenting Yourself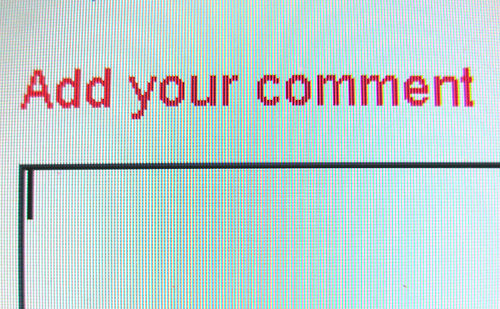 There are several places you can get a good list of the travel blogs out there (here, here, and here) and get links back to your site at the same time. Add the travel blogs you find interesting to your RSS reader and start following those sites. Whenever you see posts that interest you, are about places you've been, or you enjoy reading, let the author know by leaving a meaningful comment.
When deciding whether to comment or not to comment, avoid generics like "nice post" or "that's great". You'll find that when you comment the favor is usually returned by fellow travel bloggers and you can make nice friendships this way. If you're worried about coming up with comments don't be shy, the more familiar you get with each author the easier is gets.
Highlight Comments
One of the best outlets you have is your travel blog. If you like comments devote some time each month to highlight a few of them. The last day of each month on my primary travel blog foXnoMad, I do a post featuring the best comments of the month. One thing you can do if you don't have too many comments on your blog is to highlight those you've enjoyed on other travel blogs. It's also a good opportunity to link out to both the commenter (if they have a blog) as well as the travel blog the comment is on.
You can also point out your most commented posts from time to time.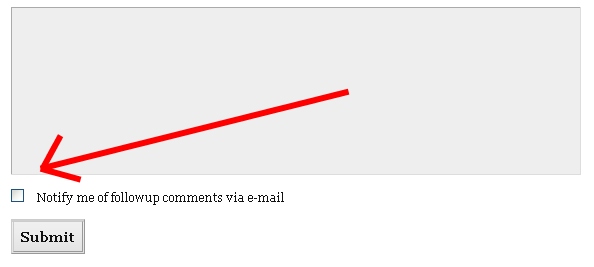 Use The Subscribe To Comments Plugin
Those of you on WordPress should install the subscribe to comments plugin. What this little plugin does is add a check box underneath each post that will email commenters anytime there is a new comment. It's a good way to keep the discussion going since often people who comment never return or notice someone replied to their comment. I also find that it helps encourage you to comment on other blogs when you know you'll be notified of a response.
Reply To Your Commenters
Taking the time to reply to the comments on your blog is one of the best ways to generate discussions on your travel blog. A discussion takes at least two right? Replying to the comments on your blog is a powerful way to connect with your readers, especially if you're using the subscribe to comments plugin.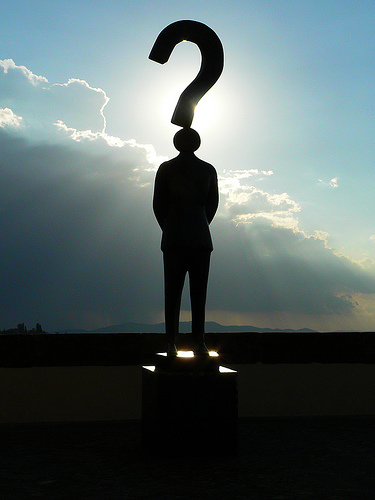 Destinations vs. General Travel Topics
There was a bit of discussion a few weeks back on Twitter on why posts about specific destinations don't tend to generate as many comments as general ones. My guess is that writing about a specific place narrows your audience and therefore the number of people who might ultimately comment. I wouldn't recommend not writing about destinations simply for the sake of comments but to vary your content from the general to more specific from time to time.
You can also make a destination post appeal to a wider audience by focusing on a particular aspect of a place rather than trying to talk about everything there is to know. (Breaking up your posts is also a good way to keep your travel blog going when you're too busy traveling to write.)
Some Other Ways To Generate Discussion
Title some posts in the form of a question.
Be controversial.
Keep in mind however that generating discussions on your blog will take time and some patience on your part. Eventually you'll learn with the ebb and flow of each post what works for your particular travel blog. My first 1 year of travel blogging I wasn't getting consistent comments on foXnoMad but I was also just waiting for comments to appear on my anonymous travel blog.
Don't get discouraged and be an active part of the discussions on your site. Your regular readers visit your travel blog to connect with you so be available to them. Remember leaving comments on other sites is a good way to to build discussions on your own blog. So tell me, how do (or don't) you encourage the comments on your travel blog?
[photos by: eye2eye, premasagar, Marco Bellucci]